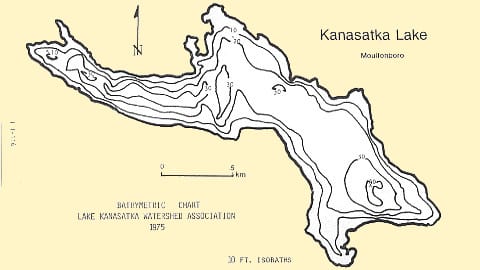 Boater Safety
Boating Education Certificate
The State now requires a boating education certificate for everyone who was born after January 1, 1957. This law will apply to everyone effective January 1, 2008. Examinations can no longer be taken on line – one must attend a class for certification as detailed in on the Marine Patrol website www.nh.gov/safety. An excerpt from the website in listed below:
"In June, 2006, House Bill 1463, was passed which requires everyone after January 1, 2007 to take a proctored examination in order to receive a New Hampshire boating education certificate. It also requires everyone to get a minimum of 80 percent on the examination. Both the online course and home study course will be available after January 1, 2007 and will allow you to study, take pre-tests and receive a course completion slip. Upon completion, call 1-888-254-2125 to schedule a time for a proctored examination at any of our numerous locations."
You may contact the Marine Patrol here.


Boater Education Law – New Hampshire RSA 270-D:10
Several changes to the NH Boating Laws were passed by the legislature in May of 2002. LKWA will continue to update you on various portions of the law in future articles and at Association Meetings.
The focus of this article is on the Section requiring a phased-in program of Safe Boater Certification for all boaters on NH lakes. Here are the highlights:
During the phase in of the new law, no one may operate a powerboat with an engine in excess of 25 HP (including electric boats) on New Hampshire waters unless the operator holds a valid safe boating certificate, except as permitted by these requirements.
Commercial operators or those holding valid US Coast Guard or other approved certificates may be exempt
Once the test is passed and the certificate obtained, the educational program certification is valid for life
Courses are given in a variety of places. Most are given at local police stations, town halls, etc by the Marine Patrol Officers. You may also be eligible to take a video course or an approved on-line self-study course available at www.boat-ed.com/nh where you can find the New Hampshire specific course. You can also find additional information at www.nh.gov/safety/ss or by calling the Marine Patrol Division at 888-254-2125 (information or sign up).
You must have the certificate with you at all times when operating a powerboat over 25 HP and the Marine Patrol may enforce this with fines.
Rental boat arrangements are a little different. Boat renters will have to sign a rental safety checklist of specific items and marine laws prior to renting the boat. Renters are not given a permanent certificate (they receive a temporary one) and if the renter-operator does not feel comfortable renting to a person, they may choose not to do so.
New Boating Rules Effective April 25, 2001 Saf-C 404.11 Operational Rules for Crossing Boat Wakes and Conduct Near Other Vessels.
a)  No boat operator shall allow his or her boat to cross the wake of another boat, or cross its own wake, in a way that causes the vessel to become airborne. For the purposes of this section, "airborne" means that the boat's hull completely leaves the water.


(b)  An operator shall slow to headway speed when crossing the wake of another vessel when within 150 feet of another vessel.
(c) No boat operator shall operate his/her vessel in a manner that is unsafe, including the following types of conduct:
Challenging other boaters by heading directly at a vessel and then swerving at the last minute to avoid collision.
Weaving through congested boat traffic at greater than headway speed;.
Operating while his/her vision is obstructed.
Other types of operation that are intended to create erratic operational patterns so that other boaters cannot determine the course or heading of the vessel.
(d) Not withstanding anything in this section to the contrary, this section shall not apply to the following:
Water events as set forth in RSA 270-D:4 and Saf-C 413
Law enforcement agencies and their representatives acting in their official capacity.
If you observe an infraction of this as well as any other boating rule,  please contact the NH Marine Patrol at 293-2037