What is the Lake Host Program?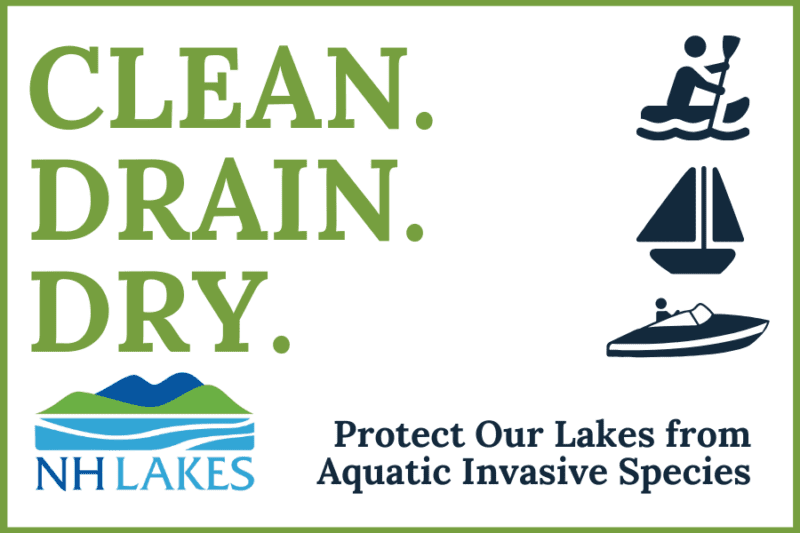 LKWA acts as a partner for the Lake Host Program, which is coordinated by NH Lakes, with support from the Town of Moultonborough's Milfoil committee.
From NH Lakes "Lake Hosts offer free complimentary boat inspections and teach boaters about the Clean, Drain & Dry method for aquatic invasive species prevention. They also protect your lake by capturing the invasive species that hitchhike on boats, trailers, or recreation gear before they can ruin the lake you love."
The Lake Host and Weed Watchers Programs work together to prevent invasive species from entering our lake. If you are interested in volunteering for the Lake Host program on Lake Kanasatka, please contact Kirk Meloney at [email protected].
Fact Sheets and Resources
2022 Lake Host Training Manual
NH Lakes AIS Identification Guide
---
"Chance Dawson a Lake Host made a huge save at Kanasatka this year by stopping an invasive water chestnut from entering the lake. Lake Kanasatka has no invasive plants or species and stopping this was huge. He potentially saved the lake from water chestnut infestation. This year was a struggle to fill paid positions and volunteers are hard to find.

So, if anyone is interested in becoming part of a team that is effective to protecting the environment please think of joining We need both paid people and volunteers. Also, I would like to thank NH Lakes and the Moultonborough Milfoil Committee for supporting and funding the program. Without these groups, especially the Milfoil Committee, we would not be able to do what we do. For more information you can email Tracy at [email protected]"