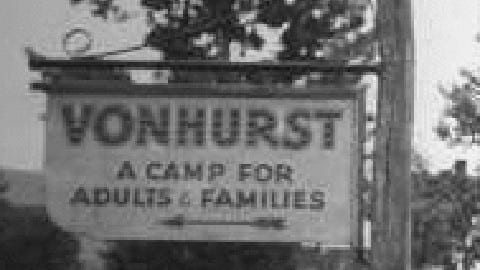 Vonhurst Days
Click on Photos to Enlarge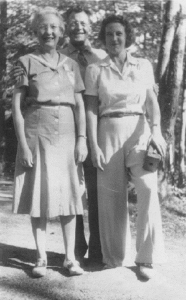 There was once a gentle man who was not only a minister but also a carpenter. It is not Jesus that I am speaking of but my grandfather, Mr. Fredrick H. Von der Sump. In the early to mid 1900's my grandfather built a cottage-type camp for adults and families along the shores of Lake Kanasatka and called it Vonhurst. Vonhurst had around 3,800 feet of private waterfront with sixty acres of forested land. For $40.00 a week guests could stay in one of the fifteen private cottages along the lakeshore. There were a variety of activities, from ping pong, pool, badminton, deck tennis, volleyball, horseshoes and, of course, archery, which was taught by my mother. Owned and operated by my grandparents, Mr. And Mrs. F. H. Von der Sump and my mother, Miss Mildred E. Von der Sump, the memory of Vonhurst lives on in the photo albums they left me and the memory of their spirit lives in me forever.

Clearing the beach at Vonhurst in 1933.  Many years before the NH Shoreland Protection Act was a twinkle in anyone's eye, Mr. Daigneau and his oxen worked mighty hard to clear what is now Vonhurst beach.
Postcards advertising Vonhurst in the 1950s.  A Camp for Adults and their Families Central Lodge, Cottages, 40 Acre Forest, Beach, Fishing, Swimming, Hiking.