Please be aware Cyanobacteria blooms are still possible this late in the season. This photo was taken on the lake today.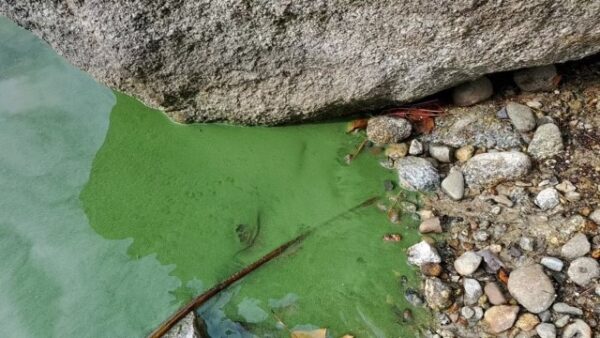 Our lake is special to us, but NHDES tells us this fall has been one of its busiest seasons for blooms on many lakes throughout the state.
These conditions can and are happening anywhere on the lake. Please remain vigilant and check your location before letting pets out. If you have questions or see similar conditions, we always welcome hearing from you, please let the Water Quality Chair or a member of the Rapid Response Team or Advisory Board know. Contact information is available on kanasatka.org.
As the lake association moves forward on its Watershed Management Plan, on which we will be giving a comprehensive update shortly, there are common solutions any landowner can do relatively easily and inexpensively. Please see our recent Facebook post recommending the DES program called Soak Up The Rain. Or here are the links: